Molefi Asante: On Reimagining Africa and Africans
Toyin Falola

What is Africa? Who are Africans? What is African history? What do you make of Africa in tracing its history? What should be the focus and center of African history? Have these questions ever crossed your mind as an African scholar or a scholar of African history?
Here is one answer: Africa is a culturally and historically rich continent—of brave, creative, and intelligent people. However, there was the curse of plenty for Africa. Africans were content, and nature handed them virtually everything they needed to survive. Here is another: there was little to no need for exploration among Africans. Africans' drive to explore did not go beyond seeing neighboring African cities and war-incited travels and conquests.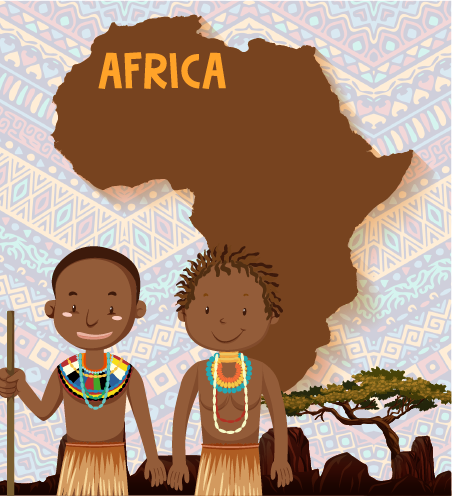 There was also the largely absent of written history and traditions in the more significant part of precolonial Africa. Asante has his own answer.
In the latest edition of the Toyin Falola Interviews, Molefi Asante, a celebrated philosopher and promoter of Afrocentricity, made his reservations about the focus of the study and scholarship of African history. He has a problem with Europe being the center of African history—from the precolonial to the colonial and the post-colonial. Drawing on Asante's reservations, it does not speak well of a culturally rich and diverse people as Africans to center their history on their colonizers' civilizations, cultures, and beliefs. Africa was there before the first visit of the Europeans to the continent. And even if it were true that the people might not have fully seen themselves as one continent, there were enough inter-ethnic relations to prove that they saw themselves as having certain things in common. If that were the case, why should Africa wrap its story around the Europeans and their countries? That comes across as off—a case of in-built dependency and self-inflicted inferiority to the cultures, civilizations, and peoples of Europe.
If appropriately traced, the concept of centering Africa's history on Europe stems from the ease of blaming the colonizers. This makes it easy to promote the concept of decoloniality, a somewhat surface-level concept that asks Africans to save themselves from the European and colonial mentality without proposing what to replace such a mentality with. In asking people to decolonize themselves, the focus is not on the people, their continent, or what they could become, but on what decoloniality, as a concept, wants them to be free from. However, Afrocentricity goes beyond the surface level of asking people to get decolonized to suggest replacing the colonial mentality. Afrocentricity takes the spotlight away from Europe and colonialism and totally gives it to Africa. As a concept, Afrocentricity focuses on making Africans think in an African manner, value African beliefs and cultures, and live in an African way till their love for all things Africa consumes them, so much that the love burns out colonialism and colonial mentality from their minds.
There is no gainsaying that the biblical maxim that "a prophet is not welcome in his hometown" is true of Africa and how it treats its academics. Africa is richly blessed with human resources, yet these human resources are either relocating to European and American countries for a greener pasture or are severely underappreciated back home. Prof. Molefi Asante lamented the gap in African-scholars-centered study among African universities. How many African universities have a department of Africana Studies? When we ask these questions, we will find out that we have given attention to the less important things for so long.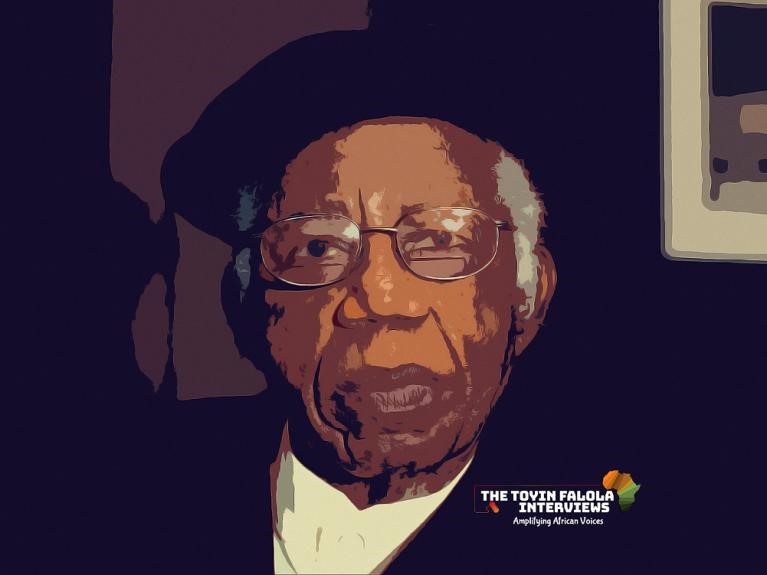 Molefi Asante disclosed that the theory and practice of Afrocentrism are not centered on deconstructing the Africans but reconstructing them. This is indeed true and needed, as a deconstruction without a reconstruction only leaves pillaged rubbles. Afrocentrism is a state of mind; one does not just happen upon it suddenly. It comes from the consciousness awakened when the African comes into contact with Africa, African scholarly writings, African arts, or African cultures and religions. This is true of every Afrocentrist, and it is likewise true of the celebrated scholar and full-blooded African man, Molefi Asante.
In responding to the question on when he first realized that he is African and must think Africa, Asante said the African writers and historians who had an early influence on him were Essien Essien-Udom, Chinua Achebe, Langston Hughes, Richard Wright, among others. Asante fondly recalled that he developed the affinity to Africa through Essien-Udom's writings and his meeting with the African scholar. The same should be said of every well-meaning African-American and other Africans in the diaspora. Asante pleaded that it was high time we all found a link back to Africa, one that would complement our ancestral link. Beyond doing a DNA test to know our ancestry, we must awaken our consciousness and identify ourselves with Africa, its people, and its culture.
It is also expedient to touch on the raising of African children and how that impacts cultural consciousness and identity among African-Americans. The average African American is trained to join the National Basketball Association or any other money-making sport from childhood. For the average African American family, especially in the United States, child upbringing is an investment that must yield significant returns. This is a not-so-explored concept discussed by Professor Reiland Rabaka and the special guest on the Toyin Falola Interviews, Asante. Asante did have his share of the African-American dream, and becoming an academic was never his first choice. He tried his hands on basketball. He was, at a time, a preacher and also tried all the often-suggested options. However, the defining point surfaced for him as he sought answers and read books to add to his wealth of knowledge.
Professor Asante passed through that phase of his life with the consciousness that he must be, which moulded and shaped him into who he is today. This also tells us so much about what the intellectual Asante considers Afrocentricity as. According to him, Afrocentricity is the quality of thoughts that allows anybody to look at and examine the African phenomena from the perspective of African people, cultures, and values as the centrality of our narratives. Afrocentricity is not Africanity, and it is not anti-people too. The concept of Afrocentricity is more concerned about the people's mentality and how they see things than how they dress up or what they wear.
Is there a relationship between Afrocentricity and Pan-Africanism? For the Afrocentric scholar, the concept of Pan-Africanism as a philosophy is impossible or almost impossible without having Afrocentricity at its core. In essence, Asante considers Pan-Africanism and Afrocentrism as two intertwined concepts. According to him, careful consideration of the concept of Pan-Africanism would reveal that it is not as deep-seated as it appears on the surface. We must ask what people need to be pan-African. Pan-Africanism calls for and promotes the unity of Africans and cannot stand on itself without an underlying consciousness, awakening, and identity. This is where Afrocentricity comes in. Afrocentrism can serve as the foundation for Pan-Africanism. In that case, you ask people to be united because they all view African phenomena from the African perspective.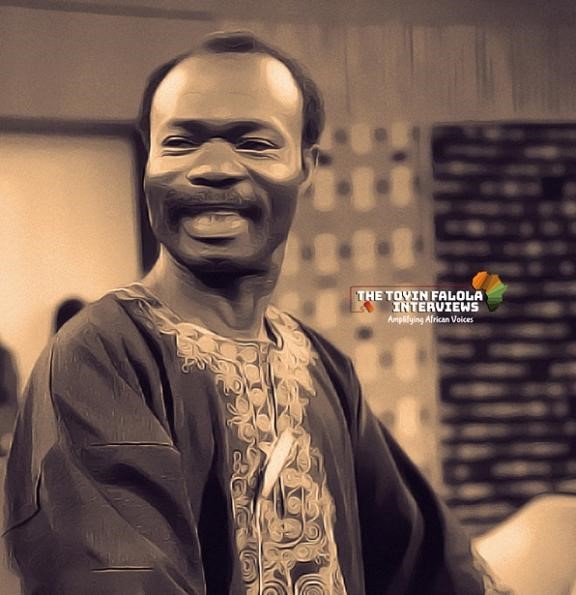 Additionally, the interview touched on other important issues, such as African scholarship. Asante qualified the bulk of African scholarship as imitative. It is difficult to find an interconnectedness between the past, the present, and the future of Africa in African scholarship. And that is very necessary, seeing as the present will one day be the past, and the future will one day be the present. Asante lamented the absence of this interconnectedness, even among Africa's greatest intellectuals and their scholarly works in diverse fields.
Professor Niyi Coker took us back in time to when Asante proposed grouping Africa into six large countries as a solution to Africa's problems. The question was whether the Afrocentricity vanguard still believes in this mass grouping as a solution to an Africa that has failed to develop and take its pride place among other developed continents of the world. In response, Asante said he proposed six federations as the United States of Africa, basing his theory on Pan-Africanism and the riches of African nations, which would make these six states some of the wealthiest countries in the world. He recounted the story behind his proposal to create the United States of Africa and how then African presidents, including Nigeria's Olusegun Obasanjo, kicked against the creation of the six states during their tenure. Asante further stated that the United States of Africa would be achieved only if the people actively get involved, and on a wide scale at that.
Consequently, the onus lies on us—on you, on the average African—to become African in your thinking and mentality. Asante calls on you to become Afrocentric so that a reveille of our collective consciousness would lead us to create fortified and formidable African states.
(This is the final report on the interview with Molefi Asante on September 19, 2021.  For the transcript, see  YouTube https://www.youtube.com/watch?v=kNMT3q-Psqc
and on Facebook. https://fb.watch/87kf9tlYA5/)