(This is the second of three reports on the interview conducted with Dr. Adeleye-Fayemi on June 27, 2021) For its entire recording, see  https://fb.watch/6oxK6nvXx7/)

Dr. BISI ADELEYE-FAYEMI ON MARGINALIZING FEMININITY
Toyin Falola
Would we still consider the feminist slogan sometimes credited to Carol Hanisch, "the personal is political," relevant in the 2021 African political space? Women suffer the politics of marginalization in today's society, and all over the world, the fight against women's marginalization continues to be at the forefront of discussion when power, leadership, and control are discussed in a patriarchal society.
Nevertheless, modern society still propagates the patriarchal culture where the woman, girl-child, or wife is expected to belong to the "kitchen" and "the other room." The biological and sociological characteristics associated with femininity have hindered women's active participation in politics. In response to this, women (and men) under the banner of feminism have embarked on a quest to ensure equal social, political, and economic rights for women. The central idea behind this is to correct the stereotypical representation of women by patriarchal society.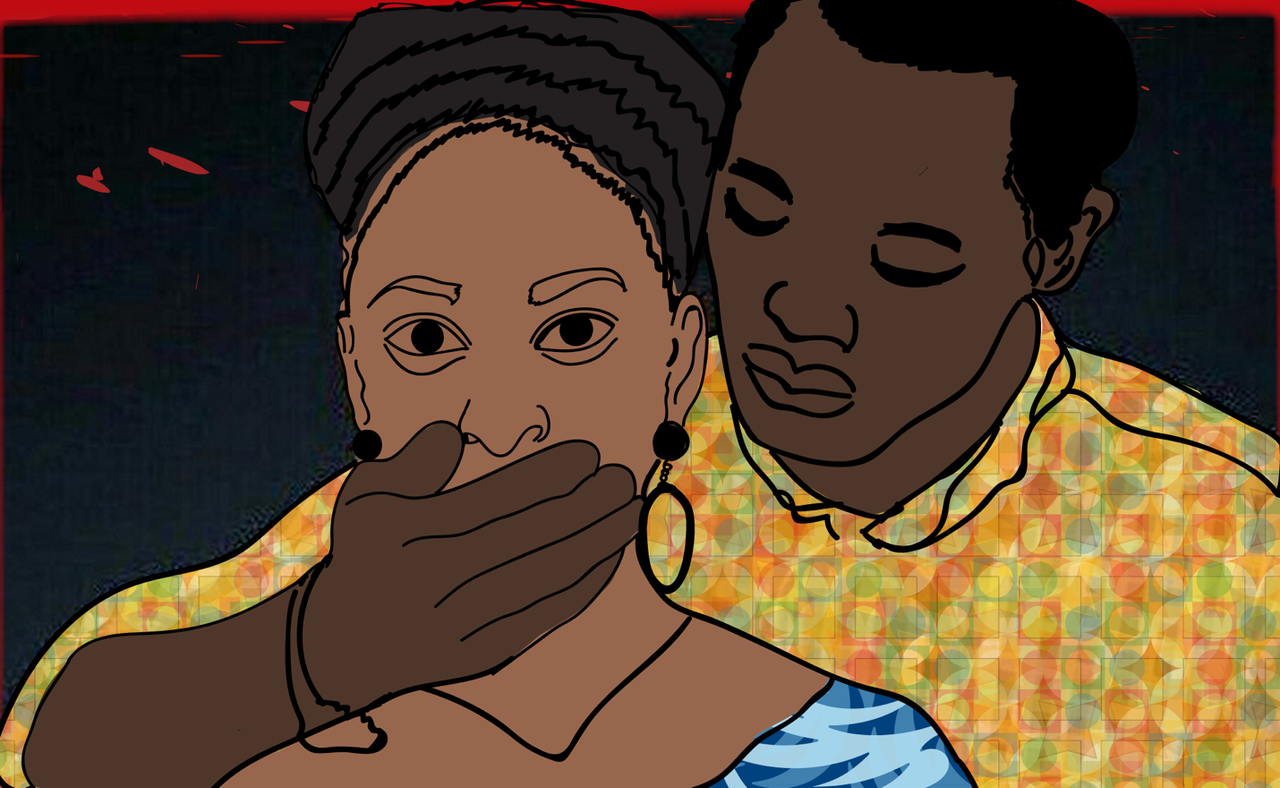 Patriarchy is the "rule of fathers," which implies that men, including boys, are given a better chance at the future. At the same time, women, including girls, are relegated to the back seat concerning education and leadership skills. Enunciating this, Chinua Achebe's Things Fall Apart depicts a patriarchal society where men are at the helm of affairs of the community, and women are seen as home keepers who should play with the children and take care of the home. This construction and representation of society has marginalized females and relegated them to the backseat in political, educational, social, and cultural discourse.
From the propelling understanding of how patriarchal society works, The Toyin Falola Interview with Erelu Dr. Adeleye-Fayemi had women marginalization as an essential theme, including deconstructing women's stereotypical representation and marginalization in the patriarchal society. The theme centers on female marginalization and the possibility of creating an enabling environment for women in a patriarchal society.
Interviewing Dr. Adeleye-Fayemi, Professor Peyi Airewele-Soyinka saluted the distinguished guest for her attempts to embrace feminism and her various attempts at reconstructing gender identity through book publication and propagating relevant policies to ensure an equal level ground for the girl and boy child. As Professor Airewele-Soyinka expressed it, "It is intriguing to know you formulate theories and policies that transform men and human lives." Understanding the complexity of Dr. Adeleye-Fayemi's feminist stand and how she manages her role as a wife, mother, first lady, feminist, politician, and an African left Professor Airewele-Soyinka's audience in awe. The conceptualization of the phrase "career woman" for women interested in channeling a career path and "a man is a man," regardless of whether he chooses to pursue his career or stay at home, defies all logic and is one-way patriarchal inequity is represented. This remains an aspect of women's marginalization in which they are not expected to have a professional career.
The concept of feminism emerged from the nuances of inequality and was defined by Dr. Adeleye-Fayemi as a global struggle against all forms of patriarchal oppression. If Maya Angelou's writings are well understood, especially her book, I Know Why the Caged Bird Sings, it would be clear that being a woman is a disadvantage but being an African woman is the very height of marginalization. Women have to deal with gender oppression and racism; therefore, an understanding of female marginalization, oppression, and the eventual fight for equal rights between men and women cannot be viewed solely under the prism of feminism.
Being an African woman either at home or in the diaspora comes with different strands of feminism. During the Toyin Falola Interviews, Dr. Adeleye-Fayemi encouraged African women to embrace feminism of African descent. She covered the historical marginalization of African women from the transatlantic slave trade till recent times. This form of feminism is tagged "African Feminism," which includes the African women in the diaspora. It encompasses numerous strands of feminism, variously labeled as Femalism, Motherism, Nego-feminism, Snail-sense Feminism, African Womanism, and Womanism/Women's palavering. In addition, the interview discussed how religion, politics, culture, and tradition had been constructed to undermine femininity. As a part of a culture, religion has aided women's marginalization, making it for some to say that "to be a feminist is to be anti-religious." Culture is also a tool of patriarchal domination that dictates that women are relegated to the kitchen and the bedroom, where their interest in personal development and growth is sacrificed for their children and husbands' well-being.
Gender-based violence, genital mutilation, and age-long traditions all became a subject of discussion during the interview. Gender-based violence is harmful acts against girls or women due to social conventions regarding gender roles and behavior. These issues frequently lead to prejudice and the denial of opportunity in different areas of life. Gender-based violence can manifest itself in various ways, including physical, emotional, financial, child abuse, and all forms of sexual harassment, and women, girls, and children are the most vulnerable to these abuses. Reference was made to the Busola Dakolo and Biodun Fatoyinbo saga of sexual abuse. Dr. Adeleye-Fayemi responded to columnist Bamidele Ademola-Olateju's question about how the reportage of sexual violence is considered time-bound by many in society, saying that this should not be the case; the reality, reportage, and consequences of sexual abuse should not be time-bound as it often takes a long time for women to emotionally and psychologically deal with the abuse enough to begin to talk about it. Most women who are abused as children or teenagers do not mention it to any adult at the time, and as time passes, it becomes even more challenging to talk about it unless there is some form of intervention that helps them do so.
Another important topic discussed during the Toyin Falola Interviews was harmful traditional practices such as female genital mutilation and harmful widowhood rites. This was considered another way of marginalizing women in a patriarchal society. An understanding of this was discussed, together with various rites and traditions that forcefully victimize widows after losing their husbands. Some widows are even accused of killing their husbands, made to undergo gruesome rituals, and some are forced to marry their late husband's brothers.
The focal of the interview, with regards to the marginalization of women, centered essentially on creating a leveling ground for both the boy-child and girl-child. Discussions included the girl-child being forced out of school because she gets pregnant, thereby becoming a victim of the patriarchal society. She is punished for a relationship that happened between two people. The boy continues his education, and the girl drops out of school. In the future, the boy child becomes a doctor, engineer, lawyer, and the likes, and the girl-child is denied an education leaving her with an uncertain future and as a liability to her society. Once again, she is cheated and rendered marginalized by society. Concerning this, Dr. Adeleye-Fayemi recommended policies to enable the girl-child to continue her education when she is pregnant and after childbirth.